CASPER, Wyo. — The four finalists of the seventh Casper Start-Up challenge pitched their business plans Thursday night at Casper College's Wheeler Concert hall. A shared pot of $100,000 and a year in the IMPACT 307 business incubator were at stake.
"They're all winners," IMPACT Casper Director Eric Schlidt said at the start of the evening. The final four had been whittled down from 39 applicants.
Carley Applegate, a home health and hospice care professional, developed a proprietary series of crash courses for adults tasked with caring for a loved one upon discharge from the hospital.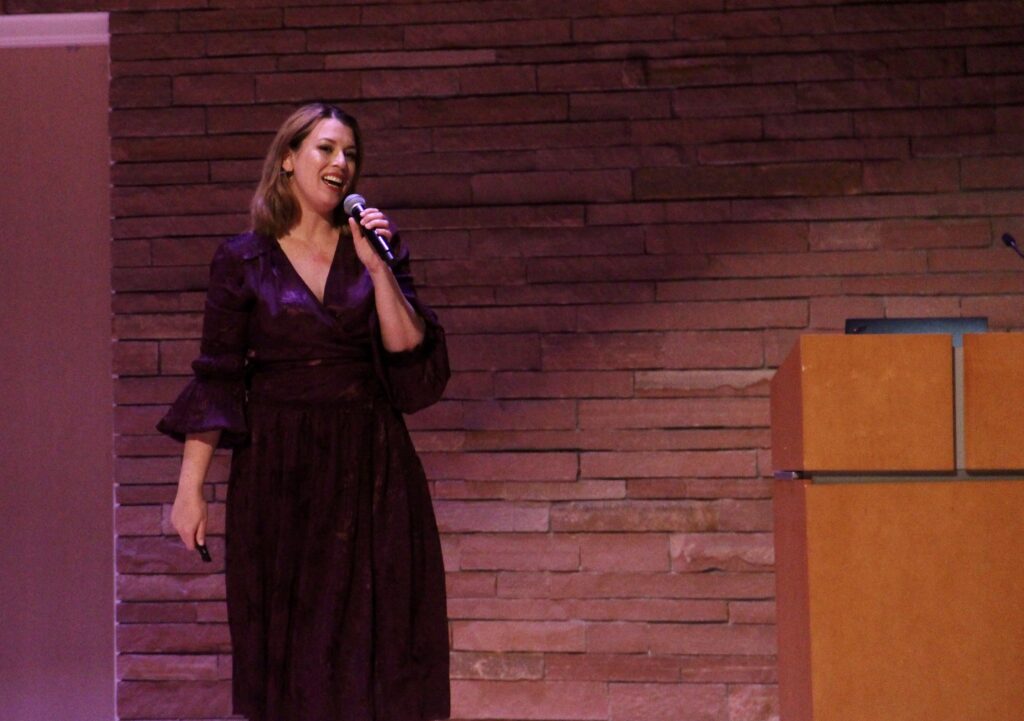 Her pitch for Evelyn Elaine won the audience-choice award and was one of three winners picked by the judges.
A quarter of all adults in the U.S. currently provide such care for a loved one, and that figure will double by 2050, Applegate said.
Applegate's curriculum aims to empower these non-professional caregivers to monitor vitals, manage medication, navigate paperwork and manage specific diseases.
Currently, people get about four minutes of instruction from hospitals when a loved one is discharged. Readmissions are common and cost hospitals billions annually in non-billable services, so hospitals have an incentive to deploy the courses, Applegate said.
Hospitals would license the programs and train the caregivers, with insurance companies being the "holy grail" of customers, Applegate said.
Two hospitals have hosted trials. The feedback so far: "'We wish we had this sooner,'" Applegate said.
Another of the judges' picks was Meagan Kuhl, who is developing software and a website that links venue spaces with corporations looking to host training, team building workshops and other events.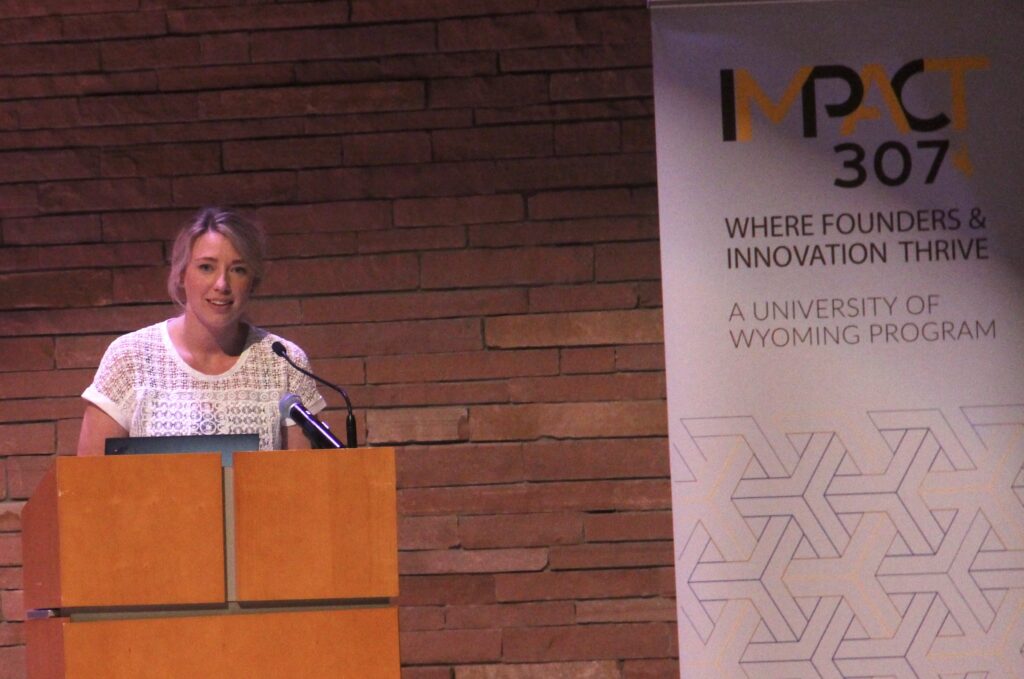 The status quo is that venues are generally found on a word-of-mouth basis. Kuhl recalled an anecdote overheard in the corporate world attendees at an event thought they were at a brand-new venue. It had been around for 15 years, Kuhl said.
Her site, Office Outing, would provide a "refined yet comprehensive list of options to the user, getting the customer in front of the right market."
Office Outing's customers would be the venues, vendors, and entertainers who list their services for an annual membership fee. Companies needing to plan events could use the site for free to connect with venues and services. Planners could search by budget, expected attendance and event type. More filters would be developed as the business grows.
Toyon Wiggs, a gunsmith and recently retired paramedic, pitched an innovative way to build firearm suppressors through his company Red, White and Blued.
Typical suppressors on the market are made from nondurable materials that become internally corroded over time with residue, Wiggs explained. Most importantly, they can't be taken apart to be cleaned or otherwise require specialized equipment to do so.
Wiggs developed a titanium alloy suppressor that is "simple, easy, and quick" to disassemble and service.
Wiggs said the market is wide open for his product, with 130 million firearm owners nationwide and increased demand outpacing manufacturing by 20%.
He's sold about 20 so far, partnering with a local machine shop's computer-controlled (CNC) manufacturing equipment. The process is effectively automated, and Wiggs is looking to partner with Casper College's CNC program in the future.
With the exception of the engraving, all the manufacturing is done in-house, Wiggs said.
Red, White and Blued also got the judges' nod.
Charles Mateker pitched Savage Thread Works, a line of customized equipment for firearm owners targeted equally at hunters, concealed carriers and those packing guns by horseback.
Dissatisfied with the overtly western and tactical styles of bags designed for concealed carry, Mateker modified his own commonplace JanSport backpack for a sportier, more covert product.
Adept at cutting and stitching, Mateker set about creating a whole line of products, from a trifold stock pad to an oversized scabbard capable of carrying large modern rifles, even with the bipod still attached.
The cutting is the most labor-intensive part; the sewing is pretty quick, Mateker said.
The women's purse he designed could easily hold soft body armor, making the purse itself readily effective for defense in everyday life.
Savage Threads also has an adaptive scope and muzzle cover, shooting bag and fanny pack: "It's coming back," he said.